Lazada Philippines Review – My thoughts after buying from them twice
Lazada is one of the more popular online stores here in the Philippines and if you're reading this post because you're not sure if the site is legit, I'm telling you now that it is.
If you're looking for proof that Lazada is not a shady site or if you're researching buyer experience before actually making a purchase, I think this post well serve you well :).
It's always prudent to do your research first before actually making a purchase, especially if you have no prior experience with the site or with online shopping. So kudos to you for doing your due diligence ;).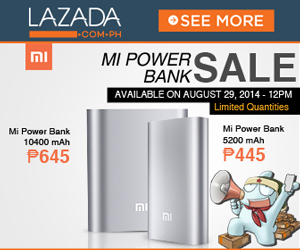 Again, Lazada is Legit!!!!
I wrote a review for another online shopping site called Zalora Philippines and despite that site being fairly popular as well (just like Lazada), I consistently got comments and private emails asking me if the items they sold were original, or if the site was legit, and similar other inquiries.
So for this post, I figured I'd just let you all know immediately in big bold letters that it is :).
I've bought from the site twice already and I've never had any problems. My friends have also purchased items from Lazada, some of them residing outside the metro and I've never heard them complain about their experience.
I wish they had more stuff… but they're ok
It's undoubtedly no Amazon, but the selection is ok. I really wish we had a one-stop-shop online where you could search for pretty much anything and find it there.
Take amazon for example. You can find anything you want there, from the most popular gadgets to the most obscure niche collectibles.
But even if Lazada isn't as massive as Amazon, the selection is decent and has its good points.
For example they don't take too long to deliver (in my experience at least). The items are also of good quality and original so if you're scared that you're gonna get some knockoff, rest assured that items on Lazada are as advertised. If it says it's a Nike shoe, then it's an original Nike shoe and not some cheap copy.
I love COD 🙂
The bestest thing about Lazada (and Zalora as well incidentally) is the Cash On Delivery (COD) Option that they have. I personally prefer to avoid using my card if I can so the COD option is a god send.
COD not only allows you to avoid interest accumulation on your card (and the hassle of having to go to wherever you have to pay them) but it's also a brilliant way of encouraging first time purchasers to give online shopping a try.
I know that most people avoid shopping online because they don't like exposing their sacred credit card numbers to the big bad online world. Which is a legitimate fear in my opinion, especially if you have no experience in buying anything online.
With COD, Lazada shoulders most of the risk in the transaction and their customers get pretty much all the upside. When you make a purchase Lazada will have to deliver the item hoping that you or someone you designate will be there with the money promised them when they knock on your door.
So the customers don't actually pay anything until the moment that the item is at their doorstep.
I think this is brilliant and very apt for the type of consumers we have here in the Philippines. A lot of buyers here have never purchased anything online and this is a great way to baby step them and build their experience and confidence when it comes to shopping online.
How long does it take to deliver?
I ordered my Iron Gym last Thursday and got it Sunday afternoon. That's two and a half days. I live in the Metro Manila so it was pretty fast.
They even sent me a text Sunday morning to inform me that my item would be arriving that day.
Here's a picture of what I bought.
This is my second purchase. My first was a pair of earphones and I believe they arrived at around 2 or 3 days from online purchase as well.
The iron gym came wrapped in plastic but I already took that out so you won't see it in the above picture. There's no special packaging or anything like that when you buy from Lazada. Whatever the original packaging of the item you buy is, that's what you'll get (which is normal).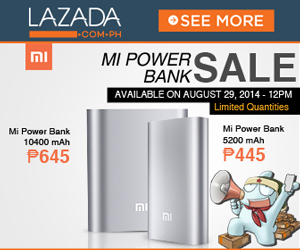 So is there anything to watch out for?
I didn't experience this personally but I have read posts/comments in other blogs about some other buyers receiving incorrect items. Lazada does allow returns but from what I've read they seem to be horrendous at it. You will get your money back and/or the correct item but it seems to take a while.
I don't know how much their return process has improved now (the posts I read were either months or years old) but I hope you never have to return your items in the first place lol.
If you're afraid of this though just always pick Cash on delivery. That way you can check during the delivery if the item is correct or not. If it's not, just tell the delivery guy to return it. Simple.
Again, this didn't happen to me. I'm fairly satisfied with my orders but I figured I might as well let you all know that the company is not perfect and online shopping is still relatively new here in the Philippines. So there should still be some kinks in their system.
UPDATE: You might be interested to know that if you're ordering multiple items, they might not arrive at the same time. I just ordered 3 more items last monday and the first one got delivered today (wednesday). The delivery guy said that happens sometimes. Not sure why this happens. Maybe they dont stockpile their items in one place and source them only when an order is palced. You dont get extra overhead though for delivery and i think all items should still arrive within 5 days if you're in the metro so I don't really mind.
hmmmm…. that's pretty much all I have to say about Lazada I guess. All that's left is to show you how I made my purchases.
Step-by-step guide to purchasing at Lazada.com.ph
First thing you need to do is head over to their site and pick the item you want. You can either use the search feature or just go through the categories to find what you want.
Once you find the item that you want, click it and it'll take you to the items main page. When you get to the main page, you'll see a lot of info about the item you want.
It'll show you if the item is available and how long delivery time will take if you're inside or outside the metro.
If you've already made up your mind to get the item, just hit the "Buy Now" button.
A pop up asking you to confirm your order and asking you for the number of units should com out. At the bottom of the pop up will be two options.
The first on the lower left of the box, is a small text link that will say "Close and continue shopping". Hit this if you want to add more items to your cart before you check out.
The second option on the lower right side of the box is a rather obvious orange "Proceed to checkout" button. Choose this one if you're done shopping.

 If you decide to check out, you'll be taken to a page where you're asked to sign in. There are two options here.
You can either just sign in with your email, or if you have an existing Lazada account, you can use that (you need to type in your password as well). Me I just input my email (the first option).
Once you hit continue, you'll be taken to a page where you'll input your personal information and delivery address. Do that and make sure that you don't make any mistakes especially with the address.
Once you hit continue, you'll reach the final step of the order process. You get to select what payment method you'll be using. I personally always go with Cash On Delivery but other options are also available.
After placing your order, you'll go the order confirmation page which will have your order number. This same information will also be emailed to the address you used to sign in so you don't need to write this down if you don't want to.
That's it you're done 🙂
So I hope this post has been helpful in some way. Buying from Lazada is safe and I hope that I've somehow convinced you of that.
I can't promise that your experience with them will be as good as mine. But hopefully it will be hehe.
Happy Online Shopping Everyone :).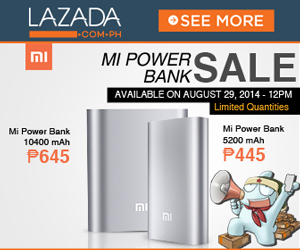 The following two tabs change content below.
Malds Menzon is the owner and main writer for The Fit Pinoy blog. He's a law student, blogger, internet marketer and fitness enthusiast who enjoys writing about all the gyms he's been to and fitness classes he's tried. He spends most of his time either at the gym or studying/writing at one of the Starbucks places in the Metro Manila Area. He usually looks a little too serious but he's a nice guy so don't be afraid to say hi if you run into him :). You can follow or add him on Twitter and Google+ by clicking the appropriate buttons on your left (below the picture).